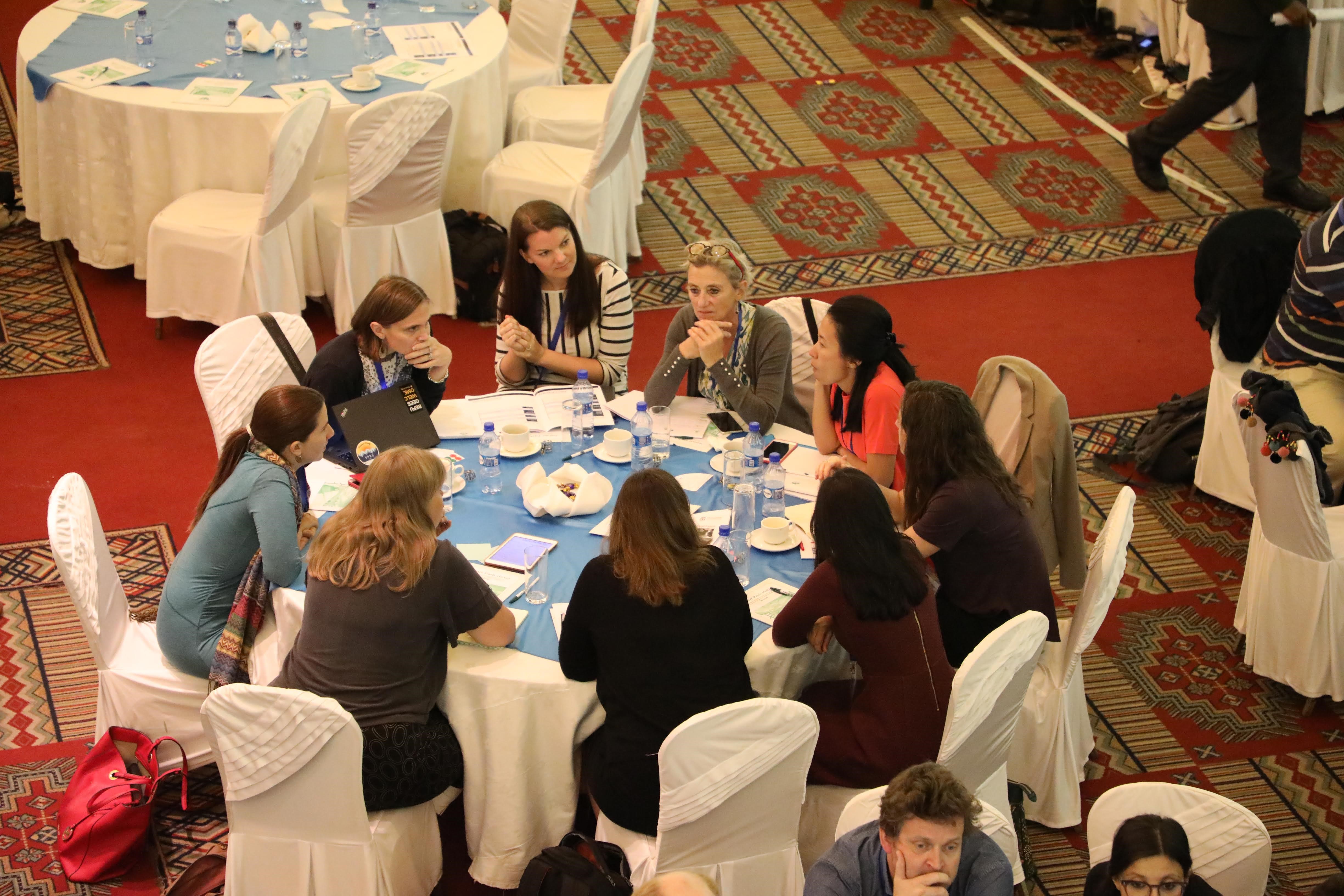 The Alliance for Child Protection in Humanitarian Action (The Alliance) and the Inter-Agency Network of Education in Emergencies (INEE), in partnership with Elevate Children Funders Group and International Education Funders Group, held a joint meeting in Nairobi, Kenya on 15 and 16 October 2018. The theme for this two-day roundtable was "A Framework for Collaboration Between Child Protection and Education in Humanitarian Contexts". The event convened over 250 practitioners, researchers, donors, and policy makers from both sectors and built on previous efforts, including a joint annual meeting of the Education (EiE) and Child Protection (CP) sectors in October 2013.
The Roundtable opened with a framework for integrated CP and EiE as well as a look at at the bottlenecks to effective integration. In Voices from the Field, practitioners identified obstacles and practical recommendations for collaboration between the two sectors. Attendees expressed a shared commitment to a child-centric vision of integrated programming and contemplated the way forward. 
Participants understood the Roundtable to be the beginning of a long process of formal and informal discussions, research, and experimentation between actors from different sectors. Several "next steps" were proposed to facilitate greater collaboration between education and child protection:
Development of a cross-sectoral work plan;
Creation of a standardized child well-being index; and
Formulation of a joint position paper on integrated programming.
The Roundtable was live-streamed, and the videos are available here. Participants received a Roundtable acceptance package, program booklet, and a summary of select submitted abstracts. All Roundtable documents and related resources are available on the Roundtable page of the Alliance website. A full report of the Roundtable with summaries of all the presentations and discussions will be added to the website soon. 
Over 103,533 people saw the Alliance's social media promotions related to the Alliance-INEE Roundtable and the Alliance Annual Meeting which followed. The posts received 8,102 engagements (e.g. likes, shares, comments.) and 8,630 views when there was a video included. 
Initiative this is part of: