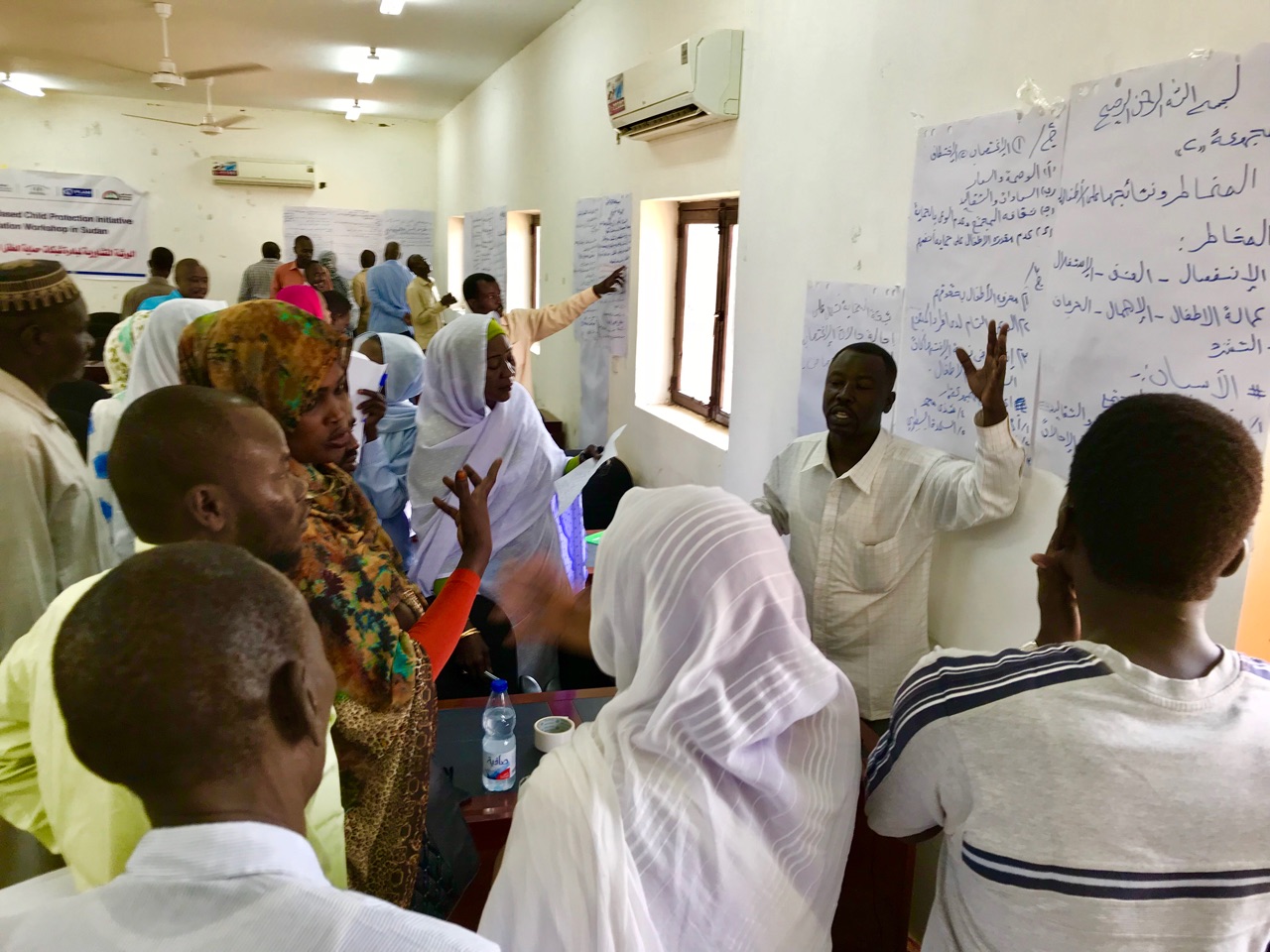 Consultation in Sudan on Field Guide to Strengthen Community Based Child Protection in Emergencies
The Community Based Child Protection (CBCP) Task Force/OFDA project's first round of consultations to develop CBCP key considerations were held in Sudan: Khartoum, North Darfur and South Kordofan. 75 national and state level members of the CBCP Task Force of the Sudan CP Sub-sector attended. Community consultations were also held in Zam Zam Camp in North Darfur and with CBCP Network in Kadugli.
A presentation of the resulting Key Considerations and group discussion on ways forward was also held as a special event at the Alliance Annual Meeting. For more information on these consultations and those planned for the second pilot country, the Philippines, contact Malia Robinson at malia.robinson@planusa.org. 
Working groups and task force this is relevant to: