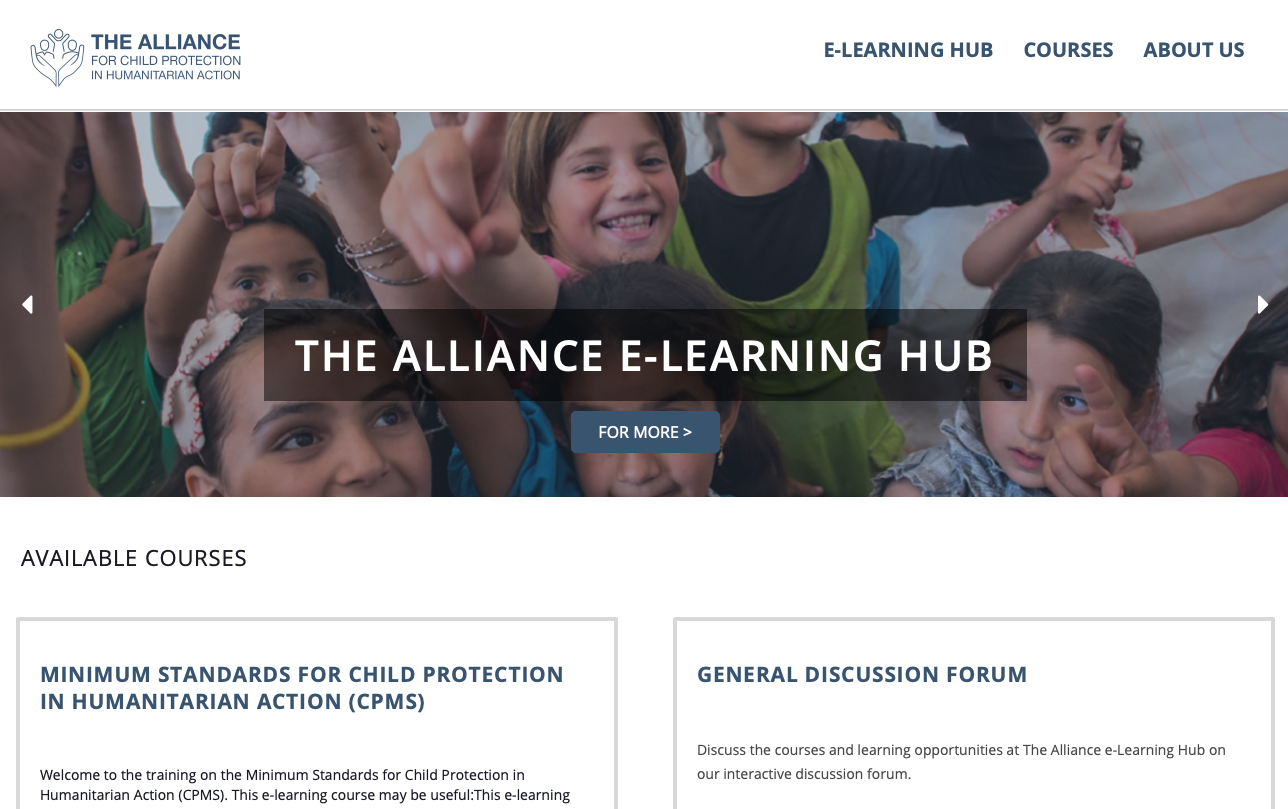 Source:
The Alliance CPMS Working Group
CPMS (2nd Edition)
Producing the 2nd edition of the Minimum Standards for Child Protection in Humanitarian Action (CPMS) has been the work of hundreds of people. That process is down to the last few weeks before it goes to the publisher. The handbook – in its on-line, printed, PDF, and App versions - will be launched in English at the Alliance's annual meeting in October. The French, Arabic and Spanish versions will be ready by the end of 2019.
CPMS e-Course
Two new modules have been added to the CPMS e-course! Go here to check out Coordination and Programme Cycle Management. Each one is about 45 minutes in length and uses the 2nd edition text.
Initiative this is part of:
Working groups and task force this is relevant to: