The Alliance for Child Protection in Humanitarian Action held the 2020 Annual Meeting on Child Protection in Humanitarian Action over a virtual platform from the 5th to 16th of October 2020.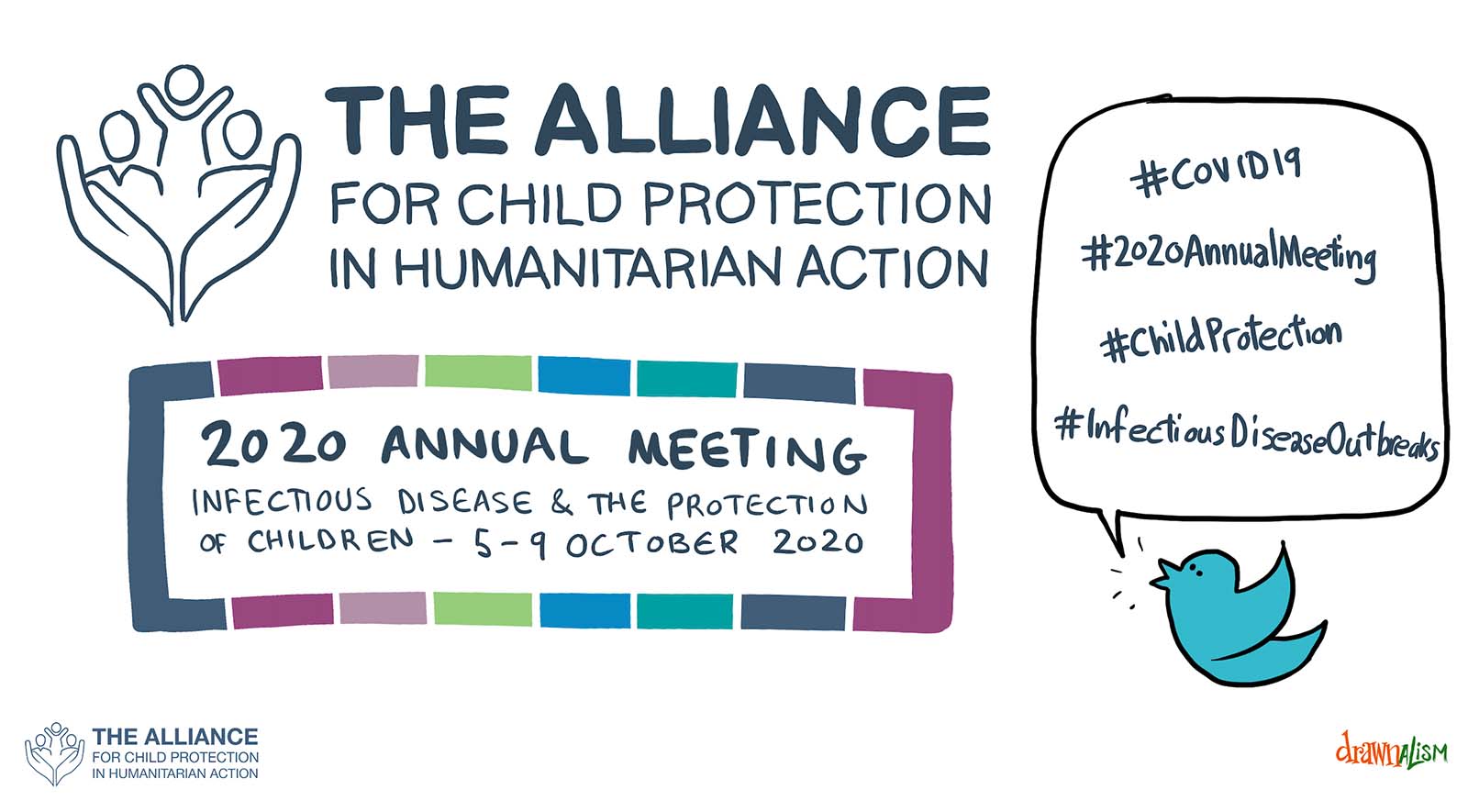 The Annual Meeting was an opportunity for Child Protection actors to come together and exchange knowledge and experience, while networking with other agencies, academics, policy makers and donors. This year's theme, Infectious disease outbreak and protection of children, was selected based on the current reality that we are all dealing with.
This year's meeting explored the lessons learnt, promising practice and innovative approaches to protection of children amidst infectious disease outbreaks.
Missed the 2021 Annual Meeting? Do not worry! The recordings from each session will be available on our YouTube Channel soon. In the meantime, please explore the background materials, resources & live recordings:
Key Resources
Summary: 2018-2020 The Alliance for Child Protection in Humanitarian Action Strategic Plan
Through extensive consultation with local, national, regional and global humanitarian actors, the Alliance has defined its strategic priorities for the period 2018−2020. These priorities were incorporated into the work plan of the Alliance's technical working groups and task forces and will guide the work of the Alliance over this period.
The purpose of the strategic plan document is to better
Briefing Note - Guidance Note: Protection of children during infectious disease outbreaks