WORKING ACROSS SECTORS FOR CHILDREN'S PROTECTION
Working across sectors header

Every humanitarian actor has a responsibility, and a role to play, in protecting children and promoting their well-being. Collaborating across sectors is crucial to achieve these goals and make the most of available resources.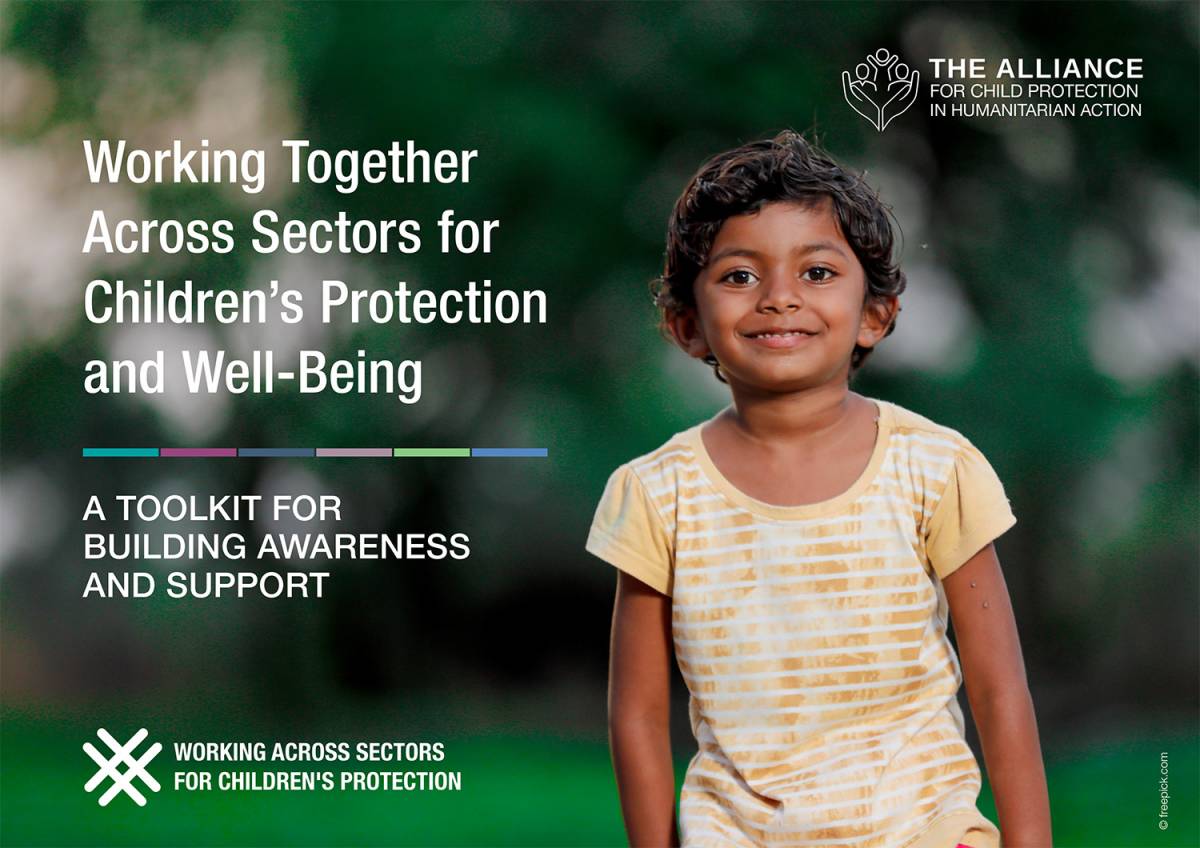 Take a look at the new toolkit for building awareness of and support for working together across humanitarian sectors.
Working Group sector video
Watch this 10-minute video, made for all humanitarian actors, to learn more about your role in protecting children and ensuring their well-being.
Working group sectors buttons
Explore key resources by humanitarian sector, including easy-to-use guidance on working across sectors for children's protection and wellbeing from the Minimum Standards for Child Protection in Humanitarian Action (CPMS).
Click the buttons to explore resources by sector
Get Up-To-Date Resources, Insights, and Advice
Our Promise: No Spam, Just Useful Stuff.
Working across sectors footer
Do you know about the CPMS E-Course?
Look into the following modules to increase your expertise in working across sectors for child protection and well-being:
Introduction to the CPMS
Principles and Approaches
Standard 23: Education and Child Protection
If you have any questions or feedback, please contact the Alliance for Child Protection in Humanitarian Action, CPMS Working Group at cpms.wg@alliancecpha.org