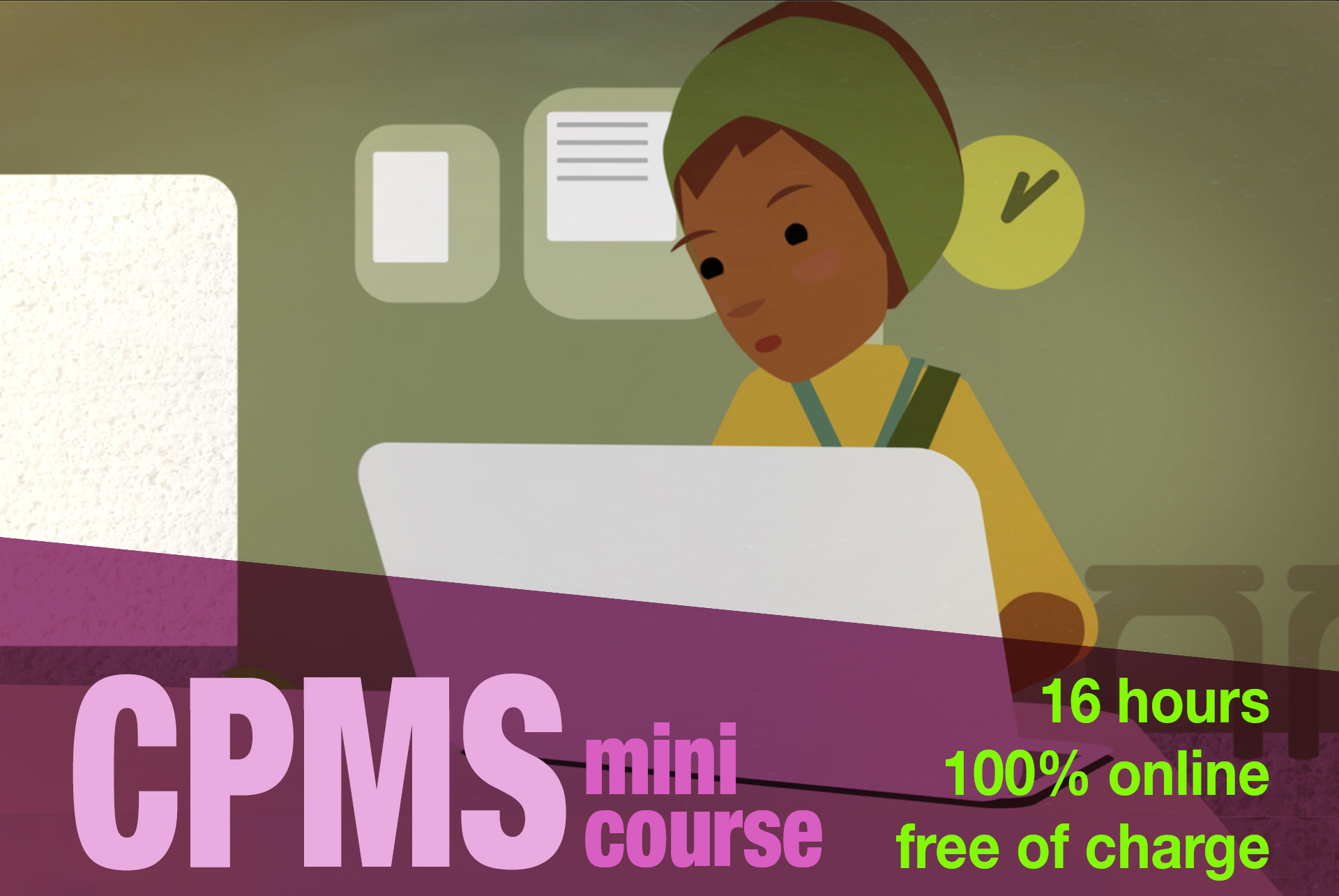 Do you want to learn about Child Protection Minimum Standards? Are you curious about how to put them into practice? How about becoming a CPMS champion? Sign up for the pilot of our free-of-charge mini course!
This is your opportunity to join a pool of champions who know how to use the Minimum Standards for Child Protection in Humanitarian Action (CPMS) to improve the quality and accountability of children's protection in humanitarian settings.
When: 
2, 4, 9, 11 November and 7 December 2022 at: 6-8am PDT • 8-10am EST/COT • 9-11am EDT • 1-3pm GMT • 2-4pm CET • 4-6pm EAT • 8-10pm ICT

Course Highlights: 
100% online – so you can take it from anywhere!
Short –10 hours of class + 6 hours of homework.
Dynamic online learning environment – an interactive classroom with top-notch facilitators who will mix their knowledge with practical case studies and exercises.
Networking opportunities with child protection in humanitarian action practitioners from around the world, as well as a chance to do group work with people in similar work settings.

Topics:
What are minimum standards and why use them in humanitarian settings?
How do the CPMS relate to other humanitarian standards and INSPIRE?
How can we apply the standards in our own work?
How can standards be used to strengthen our work with other humanitarian sectors?
Course Structure: 
 Four two-hour, facilitated sessions online + 30 minutes of assigned homework per session; followed by
Small group work over four weeks; followed by
A fifth and final two-hour session to review the groups' work and overall learning.
Certificate:
A completion certificate will be provided by the Alliance for Child Protection in Humanitarian Action, and you will be invited into a group of CPMS champions with the possibility of further training.
Facilitators:
Experienced trainers from the Alliance's global CPMS working group, with additional speakers from across the Alliance membership.
Eligibility:
Work for an Alliance member agency.
Able to study and learn in English (written and spoken).
Access to stable internet.
Available for the five two-hour sessions as they are live and interactive.
Work experience in child protection, child protection in humanitarian action or another humanitarian sector.
Eager to learn!
How to Apply: 
Log in to post comments
95 views